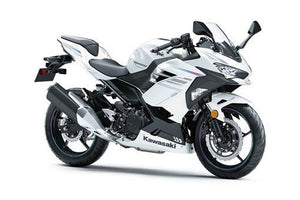 The Ultimate Guide: Best Motorcycles for Short Riders
Navigating the world of motorcycles can be a thrilling adventure, but finding the perfect ride can be challenging for those of us on the shorter side. In a world where comfort and safety are non-negotiable, the quest for the ideal motorcycle that seamlessly aligns with your height and stature takes center stage. Welcome to this comprehensive journey designed to demystify the challenges faced by riders of shorter stature and illuminate the path to discovering the best motorcycles for short riders that accommodate height and elevate the riding experience.
In this all-encompassing guide, we dive deep into the world of motorcycles, exploring the tailored options available to shorter riders. Whether you're a seasoned motorcyclist or a budding enthusiast, our mission is to empower you with insights, recommendations, and expert advice that will help you confidently stride into the world of motorcycling, ensuring a ride that is not only safe but also perfectly suited to your unique needs and preferences. Join us as we unravel the road to finding the motorcycle just right for you, putting you firmly in the driver's seat of your own thrilling adventure.
Key Takeaways
Finding the ideal or best motorcycles for short riders is a breeze with our guide. Seat height is crucial, and there's a perfect bike for every height. From the agile Honda Grom to the classic Royal Enfield Meteor 350, these motorcycles are designed for comfort and style.
Research, test rides, and reviews will lead you to your perfect ride. Remember, it's not your size but the bike's fit that matters. So, hit the road confidently and safely with one of our top 17 motorcycles for short riders.
Can a 5-foot Person Comfortably Ride a Motorcycle?
Absolutely! Riding a motorcycle at 5 feet in height is entirely feasible. The key lies in selecting a bike with a suitable seat height, ensuring the rider can confidently touch the ground with both feet.
Fortunately, numerous models cater specifically to shorter riders, offering lower seat heights and a more compact riding stance, making the experience both comfortable and safe.
What Motorcycles Are Well-Suited for Short Individuals?
Shorter individuals have a diverse range of motorcycles to choose from. Some standout options include the Honda Grom, Kawasaki Ninja 400, Suzuki SV650, and the Yamaha YZF-R3.
These models prioritize ergonomics designed to accommodate shorter statures, promising a comfortable and secure riding adventure.
Which Motorcycle Boasts the Lowest Seat Height?
Motorcycles such as the Honda Grom, Suzuki Boulevard S40, and Yamaha V Star 250 are renowned for their exceptionally low seat heights.
While the absolute lowest seat height title may change year by year, these models consistently rank among the lowest, making them excellent choices for shorter riders.
How to Find the Perfect Bike for Short Riders
To locate the ideal motorcycle for shorter riders, follow these steps:
Research motorcycle models are known for their lower seat heights.
Visit dealerships to test the comfort and fit of various models personally.
Seek motorcycles equipped with adjustable suspensions, allowing for seat height reduction if necessary.
Consider the bike's weight, as lighter motorcycles are often easier to manage for shorter riders.
Read reviews and seek recommendations from fellow riders of shorter stature, as firsthand experiences can be invaluable.
What Size Motorcycle Should a 5-foot Person Opt For?
For a rider standing 5 feet tall, the key focus should be on the seat height rather than the overall size of the motorcycle.
An ideal seat height typically falls at 30 inches or lower. Motorcycles like the Honda Grom, Kawasaki Z125 Pro, and Suzuki TU250X represent excellent options that align perfectly with this criterion.
Top 17 Best Motorcycles for Short Riders
If you're on the short side and ready to hit the open road, we have the ultimate list of motorcycles tailored just for you. These bikes are the perfect fit for shorter riders, from the zippy Honda Grom to the timeless Royal Enfield Meteor 350 and the precision-engineered BMW G 310 R.
Explore our handpicked selection, and get ready to experience the thrill of two-wheeled adventures designed with your comfort in mind. Let's ride!
1. Honda Grom
Price: $3,499
Seat Height: 30.0 inches
Weight: 223 lbs
Highlights: Compact, nimble, and perfect for city commuting.
2. Royal Enfield Meteor 350
Price: $4,899
Seat Height: 30.1 inches
Weight: 421 lbs
Highlights: Classic aesthetics combined with modern reliability.
3. BMW G 310 R
Price: $4,995
Seat Height: 30.9 inches (optional 30.3 inches)
Weight: 362 lbs
Highlights: Entry-level offering with top-notch German engineering.
4. Honda Navi
Price: $1,807
Seat Height: 30.0 inches
Weight: 234 lbs
Highlights: A blend of scooter comfort and motorcycle agility, perfect for urban settings.
5. Triumph Speed Twin 900
Price: $9,895
Seat Height: 30.1 inches
Weight: 476 lbs
Highlights: Combines modern tech with a classic, retro design.
6. Ducati Scrambler Icon
Price: $10,995
Seat Height: 31.3 inches (optional 30.7 inches)
Weight: 408 lbs
Highlights: A modern classic with a blend of performance and style.
7. Suzuki Boulevard S40
Price: Approx. $5,799
Seat Height: 27.6 inches
Weight: 381 lbs
Highlights: A lightweight cruiser with a low-slung design.
8. Yamaha V Star 250
Price: Approx. $4,349
Seat Height: 27.0 inches
Weight: 326 lbs
Highlights: Compact and elegant, great for beginners and city commuting.
9. Kawasaki Ninja 300
Price: Approx. $5,199
Seat Height: 30.9 inches
Weight: 379 lbs
Highlights: Sporty aesthetics combined with a comfortable stance.
10. Harley-Davidson SuperLow
Price: Approx. $8,499
Seat Height: 25.5 inches
Weight: 545 lbs
Highlights: Cruiser style with a notably low seat height, ensuring comfort.
11. KTM 390 Duke
Price: Approx. $5,299
Seat Height: 31.5 inches
Weight: 340 lbs
Highlights: A naked sportbike that offers agility and a punchy engine.
12. Ducati Monster Plus
Price: $12,995
Seat Height: 32.3-inch seat
Weight: 366 lb
Image Credit: Ridermagazine
Read more in the 2021 Ducati Monster First Ride Review.
13. Honda Monkey
Price: $4,249
Seat Height: 30.5-inch seat
Weight: 231 lb
Image credit: Ridermagazine
Read more in the Honda Monkey First Ride Review.
14. Benelli TNT 135
Price: $2,699
Seat Height: 30.7-inch seat
Weight: 266 lb
15. Kawasaki Ninja 400
Price: $5,299
Seat Height: 30.9-inch seat
Weight: 362 lb
Image Credit: Kawasaki
Read more in the Kawasaki Ninja 400 ABS First Ride Review.
16. Suzuki SV650
Price: $7,399
Seat Height: 30.9-inch seat
Weight: 432 lb
Read more in the Suzuki SV650 First Ride Review.
17. Moto Guzzi V9 Bobber
Price: $10,490
Seat Height: 30.9-inch seat
Weight: 463 lb
Conclusion
Rev up your ride with the top 17 best motorcycles for short riders! There's a perfect motorcycle for every rider, regardless of height.
With the myriad options available today, shorter riders have many choices to ensure both comfort and safety on the road.
This ultimate guide - the best motorcycles for short riders aims to help you navigate those choices, but always remember to prioritize what feels right for you. Safe riding!
Enjoy this Article? You May Also Like This: 
---